Welcome to the beginning of a new and unique scientific programme
In partnership with
How does the ocean impact climate change?
One of the great unsolved scientific questions of our time is how does the ocean impact climate change? The seascape is the ultimate sink for carbon emissions and, in a time of climate emergency, could be an immense ally in efforts to slow runaway planetary warming.

The role of mangroves, seagrass and saltmarsh to sequester and store carbon is increasingly recognised. But we have little idea of the carbon sequestering capacity of vast areas of the coastal shelf and the extraordinary animals and plants that live there, or how managing it differently could increase carbon storage. The sea is therefore critically undervalued and overlooked because of insufficient and inconclusive data.

One thing is certain however: we cannot solve the climate crisis without the ocean. There is a huge need for a major science initiative with the seabed at its heart.
The same impact as closing all cement and chemical works
The best estimates are that coastal waters and continental shelves could provide 6 per cent of the carbon drawdown needed to slow the rise in global temperatures to 1.5 degrees – the same impact as closing all the world's cement and chemical industries. Gathering accurate data to quantify how healthy seascapes thriving with life can absorb carbon has never been more timely or important.
A five-year global research programme
Blue Marine Foundation, the University of Exeter and Convex Insurance Group Limited have partnered on an ambitious, five-year global research programme that will provide the critical data and insight on what the world needs in order to fully incorporate the ocean into efforts to slow climate change: The Convex Seascape Survey.
This builds on two successful, high-profile science programmes that supplied incontrovertible evidence that climate change was already the cause of major disruption: The Catlin Arctic Survey, and the Catlin Seaview Survey. The former demonstrated the alarming thinning of Arctic sea ice, while the latter global health check on coral reefs showed serious, widespread degradation and decline in the face of global warming.
Our objectives
What do we want to find out?
Seascape carbon – Where is it, how and when did it get there and where did it come from?
What are the main human influences on seascape carbon?
What is the role of life and biodiversity on seascape carbon storage?
Our approach
How are we going to do it?
We will sample and quantify seascape carbon in polar, temperate and tropical seas
We will mine existing data sources and develop hydrographic models to create a global inventory of blue carbon
We will sample seabed sediments and molecularly fingerprint them to determine the size of carbon deposits and where they came from, and to refine predictions from hydrographic models
Field observations will be complemented by lab experiments to investigate the role of seascape life in trapping and burying carbon on the seabed, find out how human influences may disrupt these processes, and determine the benefits of seascape protection to life and carbon storage
Our milestones
The seascape survey will take place over five years and will consist of four distinct work packages running concurrently.
The where, when, how and what of blue carbon in the seascape
Human influences on seascape carbon
Life and biodiversity effects on blue carbon capture and burial, plus the benefits of marine protection
Desired outcomes
What will the Convex Seascape Survey achieve?
Create publicly accessible, high quality data on seascape blue carbon stores and their vulnerability
Increased understanding and transparency around the capacity of the ocean as a carbon sink and how it can be better managed
Engage young people, general public, governments and UN climate change decision-makers in the role and value of ocean carbon
Communication and education programme to raise global awareness and press coverage
Potential to properly integrate consideration of ocean health into global political efforts to slow and stabilise climate change
Meet the team
Charles Clover
Executive Director
SteerCo
George Duffield
Co-founder
SteerCo
Dan Crockett
Development Director
SteerCo
Gabriella Gilkes
Seascape Survey
Programme Manager
Jo Coumbe
Communications Director
Communications and Outreach Lead
Elyssa Quinton
Seascape Survey
Media and Education Coordinator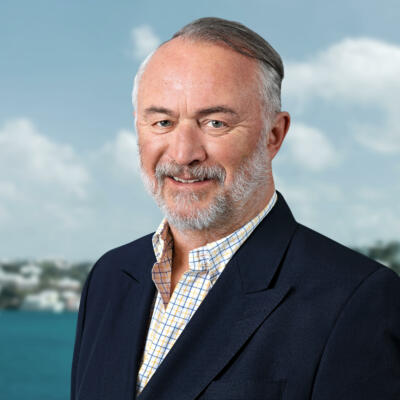 Stephen Catlin
Chairman and CEO
Project Chair
Rachel Delhaise
Head of Sustainability
SteerCo
Ashley Stockwell
Chief Marketing Officer
SteerCo
Professor Callum Roberts
Professor of Marine Conservation
Chief Scientist
Professor Dan Charman
Pro Vice Chancellor
Project Champion
Professor James Scourse
Professor of Physical Geography
Lead Researcher (WP1)
Dr Ruth Thurstan
Senior Lecturer in Marine Social-Ecological Systems
Lead Researcher (WP2)
Professor Brendan Godley
Professor of Conservation Science
Lead Researcher
Dr Julie Hawkins
College of Life and Environmental Sciences
Researcher (WP2)
Dr Ceri Lewis
Associate Professor in Marine Biology
Lead Researcher (WP3)
Dr Jamie Shutler
Associate Professor of Earth Observation
Lead Researcher (WP3&4)
Dr Kristian Metcalfe
Lecturer in Marine Conservation Science
Researcher WP3
Professor Tim Lenton
Director, Global Systems Institute
Researcher WP2
Dr Paul Halloran
Associate Professor
Researcher WP2